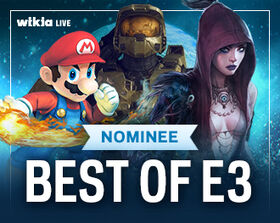 Hey there, Destiny Wikians
Destiny has been nominated as one of the best games of E3 2014. Now it's time for your voice to be heard.
Click over to our E3 Portal where you can vote for the top nominee in our Best in Show 2014 game poll. Only ten games remain, and your votes will determine which game will receive the title of Best Game in the 2014 Electronic Entertainment Expo.
Make sure you stop by and place your vote.