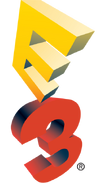 Hey there Halo Wikians!
As you may know, E3 is right around the corner and Wikia will be there! We have every expectation that Bungie will be representing their first independent and massive game, Destiny, at the show.
Some screens have already been released showing Destiny on the PS4 and Xbox One, so we're eager to see if we can get hands on with the game. What are you excited to learn about from Bungie? Let us know what questions you have about the game and we will bring them to LA this coming week and do our very best to bring you answers!