Raid
Talk

1
550pages on
this wiki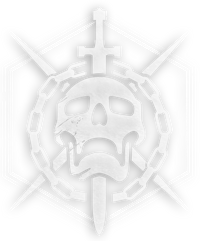 Raid is a game mode available in Destiny.[1] Raids are six-player cooperative events that are of extreme difficulty, and require communication between players to succeed.[2][3] They are designed for teams of players that have extensively upgraded their focuses, armor, and weapons and are seeking a difficult end-game challenge.[2][3] Raids will not support matchmaking.[4]
List of Raids
Edit
Destiny's raids are designed by Luke Smith.[5][6]
Eric Osborne stated that on one particular raid, he and his team "spent over 45 minutes just cracking the entrance."[5]
References
Edit
↑ destinygame (2013) YouTube: Reveal Trailer - Official Destiny ViDoc: Pathways Out of Darkness 01:18. Retrieved 20 February 2013.
↑ 2.0 2.1 Petit, Carolyn. (2014-04-28) "Discovering Destiny: What Awaits You in Bungie's Upcoming Shooter". GameSpot. Retrieved May 05, 2014.
↑ 3.0 3.1 Yin-Poole, Wesley. (2014-04-28) "Getting to play Destiny: better than Halo?". Eurogamer. Retrieved 2014-05-05.
↑ Tassi, Paul. (Jul 31, 2014) "Destiny's End-Game Raids Require Five Other Friends To Play". Forbes.com. Retrieved Aug 07, 2014.
↑ 5.0 5.1 Osborne, Eric. (2014-04-30) "Forum Thread: New Destiny Gameplay". NeoGAF. Retrieved 2014-05-05.
↑ Dague, David. (2014-02-28) "Bungie Weekly Update - 02/28/2014". Bungie. Retrieved 2014-05-05.