Raid
Talk

2
1,573pages on
this wiki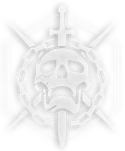 A Raid is a six-player cooperative mission. Raids are typically very difficult, requiring communication between players and high-level abilities and gear.[1]
Unlike Story missions and Strikes, Raids do not give players objectives or waypoints and instead force Guardians to figure everything out themselves.[2] Because of the necessity of communication and coordination, Raids do not support matchmaking.[3]
There are two difficulties: Normal and Hard. Normal mode focuses on learning the Raid's mechanics, communicating with the team, and strategizing.[2] In addition to everything in Normal, Hard mode focuses on a more difficult execution, including deadlier enemies, increased Raid mechanic difficulty, and a harsher death penalty. Hard mode is unlocked after the Raid is first completed on Normal.[2]
Raids can be stopped and then resumed at a different time or day as long as the fireteam leader is the same player.[4] However, all progress will be lost after the weekly reset each Tuesday.[2]
Each Raid has one set of armor that can be earned per difficulty and one exclusive legendary weapon of each type.[2]
Once a Guardian receives loot for an encounter, that Guardian is locked out from receiving any further loot from that encounter until the weekly reset each Tuesday.[2]
List of Raids
Edit
References
Edit
↑ Petit, Carolyn. (2014-04-28) "Discovering Destiny: What Awaits You in Bungie's Upcoming Shooter". GameSpot. Retrieved May 05, 2014.
↑ 2.0 2.1 2.2 2.3 2.4 2.5 Dague, David. (2014) "Bungie Weekly Update - 08/29/2014". Bungie. Retrieved August 29, 2014.
↑ Tassi, Paul. (Jul 31, 2014) "Destiny's End-Game Raids Require Five Other Friends To Play". Forbes. Retrieved Aug 07, 2014.
↑ Destiny Dev Team (2014) "Let the Raiding Begin". Bungie. Retrieved September 17, 2014.
↑ Osborne, Eric. (2014-04-30) "Forum Thread: New Destiny Gameplay". NeoGAF. Retrieved 2014-05-05.
↑ Dague, David. (2014-02-28) "Bungie Weekly Update - 02/28/2014". Bungie. Retrieved 2014-05-05.